In the laboratories of RMIT University, in Melbourne, Australia, we have invented and patented the world's first effective and long-lasting muscle toning drug.
Our game-changing technology is based on molecules of tetanus toxin, modified to ensure they work around the tetanus vaccine.
Just as Botox uses tiny amounts of botulinum toxin to relax muscles, our prototype therapeutic uses minute amounts of tetanus toxin to achieve the opposite effect – muscle toning.
Novel modified tetanus toxin muscle toning biotherapeutics for:
Sleep apnoea and snoring
Muscle recovery
Sphincter weakness (anal, oesophageal, bladder, pelvic floor)
Neurological (Multiple Sclerosis, Motor Neuron Disease, Myopathy)
Veterinary (sleep apnoea, "roaring" larynx disorders, sphincter incontinence, muscle weakness)
Cosmetic muscle toning (eyelid issues such as ectropion and ptosis, facial and chin lifting, general muscle toning)

Our therapeutics are trademarked SnoretoxTM (for sleep apnoea) and TonetoxTM (for other applications).
Snoretox was today singled out in the announcement by Premier Dan Andrews and Treasurer Tim Pallas of $100 million for the Breakthrough Victoria – University Innovation Platform.
'Snoretox is another example of a company commercialising RMIT-developed technology – a novel muscle toning toxin-based therapeutic for treating sleep apnea and snoring, as well as a range of other weak muscle conditions such as incontinence.'
Our team is delighted to share some exciting news. We have been awarded a research commercialisation grant by the US Medical Technology Enterprise Consortium (MTEC) in cooperation with the US Dept. of Defence to develop our novel neurotoxin based therapeutic to treat muscle injury. Muscle weakness is a factor in many indications and the Snoretox Team continue to work hard to translate our research into a product to improve quality of life for sufferers of low tone muscle disorders around the world.
The Minister for Health has announced that Snoretox has won a Medical Research Future Fund (MRFF) 2021 Frontier Health and Medical Research Initiative Grant, securing a 1 Million dollar 12 month grant and the important round 2 opportunity based on results to apply for a further $50 Million to fund Phase 2 and 3 trials of its breakthrough products.
The MRFF is a 20 Billion dollar fund set up by the Australian Federal Government to promote medical research and it's translation to the clinic. It's Frontier Fund is designed to assist BioTech companies to take their products to the market by overcoming financial barriers. 
Snoretox was selected as a Stadium Finalist at the Bio Digital International Convention June 8-12th 2020. Learn more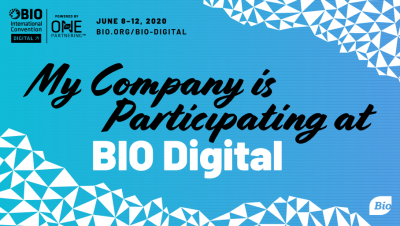 First Scientific Publication: Molecular Immunology. Volume 127. November 2020